Soft Bait Fishing
There are two main forms of rigging soft baits while perfecting your bass fishing techniques. These two styles are primarily used during the summer for
catching large mouth bass fishing. As the weather heats up, bass go deeper in the water to stay cooler. The Texas Rigging keeps your bullet shaped sinker near the head of the plastic worm, and keeps your fishing bait on the bottom of the lake. The Carolina Rigging is used with a swivel and a leader, which keeps your bullet weight higher up your fishing line, and allows your plastic worm to hover above the bottom.
The first style we will discuss is how to Texas rig using plastic worms. Professional Bass
Anglers use the Texas rig, when hunting for monster large mouth bass, as they come across steep drops in the terrain, and when fishing heavy cover, and when fishing around clumps of grass and piles of brush and stumps. The Texas rig has less chance of getting hung up in this cover, and allows you to shake the plastic worm in place, allowing the bait to quiver in a wounded motion to interest the bass into striking an easy "meal".
When using plastic worms with a Carolina rig. The heavier Tungsten
sinker allows you to make longer casts and cover a wider range, as you drag the bass fishing baits along the bottom of the lake or pond. The more area covered gives you a better chance of snaring more bass in less time. In between the expanse of emptiness, as you come across sections of weeds, rocks, and stumps you can manipulate the Carolina rigging around these structures to agitate a bass to strike your fishing lure.
SoftBaits.com
When fishing soft plastics and learning to use plastic worms, and practicing and honing your bass fishing techniques,
a fisherman could easily go broke buying the large assortment of fishing worms, soft plastics, and fishing accessories.
In order to spend your money wisely, and get the most out of your time and money, you will need to create a well stocked tackle box with the largest assortment of soft bait colors, fishing lure styles, terminal tackle, and fishing accessories.
You will want to start your tackle box with a few different styles of soft plastic. A basic worm such as the Zoom Finesse Worm in Green Pumpkin, Watermelon Red, and Black. These worms work well when you are fishing in water that is clear.
In debris ridden water or water that is muddy opt for a thicker worm with a wiggly tail. Two great choices are Berkley PowerBait Ribbontail Grub in Red Bug or Electric Blue shades, or the Zoom U-Tail in Junebug and Blueberry. The longer tail will attract the largemouth bass using minute underwater
vibrations from farther away, and the fish will feel this lure prior to getting close enough to see it in murky water.
After you have stocked up on discount bullet weights, Tungsten weights, fishing line, a decent filet knife, and assorted crappie jig heads and 2/0 wide gap bass hooks take the extra remaining in your fishing budget and have fun purchasing some fishing oddities to try. Have fun and try your luck with a Zoom white Horny Toad for top water soft baits. Purchase some hot cotton candy floating worms. Out smart that trophy bass by picking up a package of 10.5" Zoom Magnum Ol' Monster!
As you practice longer and become better at your bass fishing t
echniques, and get used to "feeling" the bass touch your line. Add a larger assortment of colors and soft plastic molds, and soft baits styles to your bass fishing tackle box, along with jigheads for crappie fishing, and smaller Kalin Triple Threat Grubs for crappie fishing.
Here a few Professional Fishing Tips:
If your strike count is low, and the fish are not biting frequently switch to a smaller plastic worm
If the water is clear and light use light colored fishing worms in pearl, albino, white ice, and Zoom baits silver rainbow.
In deeper, darker waters choose bass fishing baits that have more fluorescent colors, and chartreuse tails.
If same holds for lighter in clear water, use dark blue and electric blue fishing lures, black, and purple shades such as Zoom Bait Company Sour Grape when fishing darker water.
---
Special Notice:
The outdoor division of the company was recently acquired and this website is no longer promoting outdoor goods and services. We would like to thank the thousands upon thousands of customers and tournament fishermen that have supported us over the years. It has been our pleasure to deliver the over 60,000 products in our line-up and to have the capability to ship those products to you, our customers, within 24 hours of placing your order.
Due to the acquisition, we ask that you visit the Bass Pro Shops website for all of your outdoor shopping needs.
Although we will no longer be promoting outdoor goods and services, amazingly enough, we did retain the rights to the Fish Click domain names and the Next Click Network.
Again, thank you for being a customer. We shall see what the future brings.
-David Shaul
Founder and CEO, FishClick.com Outdoor Stores
Visit me on LinkedIn
And, as always, may the sound of Screaming Reels fill your days!
SoftBait.com Domain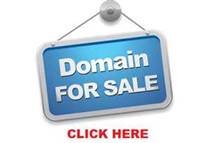 SoftBait Buyers Guide
Your best bet for finding your dream fishing tackle is to search online for sales and fishing tackle discounts. Always check...